Since as long as I can remember I have always been in to sports and was very active growing up. If you named a sport I've probably had a good go at it. I worked out pretty early that I wanted a career in the fitness industry.
I had really got in to doing weight training at home and then going for a run pretty much every day. There wasn't much structure to my training back then but I did pretty well and loved learning more even before I qualified. A buddy of mine started to see my body transform and pretty much straight away asked if he could train with me. I had my first training client and I didn't even know it!
All the techniques I had learned were from watching TV, studying magazines and asking for exercise advice off my step father who was pretty fit back in the day. I started to train with my friend and taught him everything I knew. When he started to see results he was really grateful for my help. That was the moment that I decided I wanted to be a personal trainer. I got an immense buzz from inspiring and developing someone else's physical fitness.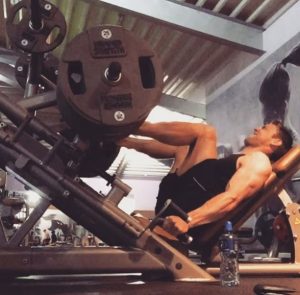 As soon as I left school I knew what I wanted, so I went straight to college to study sport and exercise science in 2006. While I was at college I had a lucky offer to work one day a week at the Nexus gym in Amersham as a receptionist. They would pay for me to do my level 2 gym instructor course so I could then work in the gym. I took the job and in no time I was a level 2 gym instructor learning the ropes in a busy gym with other experienced trainers around me. Perfect.
As time went on I got as much experience at Nexus as I could by learning from the current trainers there. When I wasn't working in the gym, I'd be training in the gym practising all the exercise knowledge I had learnt. Nexus was more my home than my actual home. As soon as I felt confident enough I qualified as a level 3 personal trainer (2008) whilst working in the gym. Not long after I became a circuit's instructor, and a boxercise instructor to further my skills even more.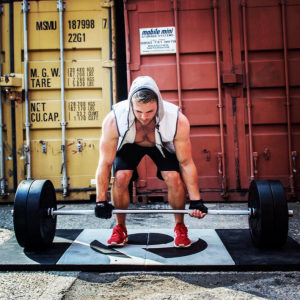 I became the senior trainer at Amersham and was the busiest personal trainer there. I had a huge client base, and it seemed to keep growing. Towards the end of my time at the Nexus gym I started to feel like I needed to move on and progress my career. I wanted to learn more and start something new and exciting in the fitness industry.
That is why I have formed DMF Fitness, which is a  fitness studio where the client can work out in private and where I can provide the latest fitness techniques.