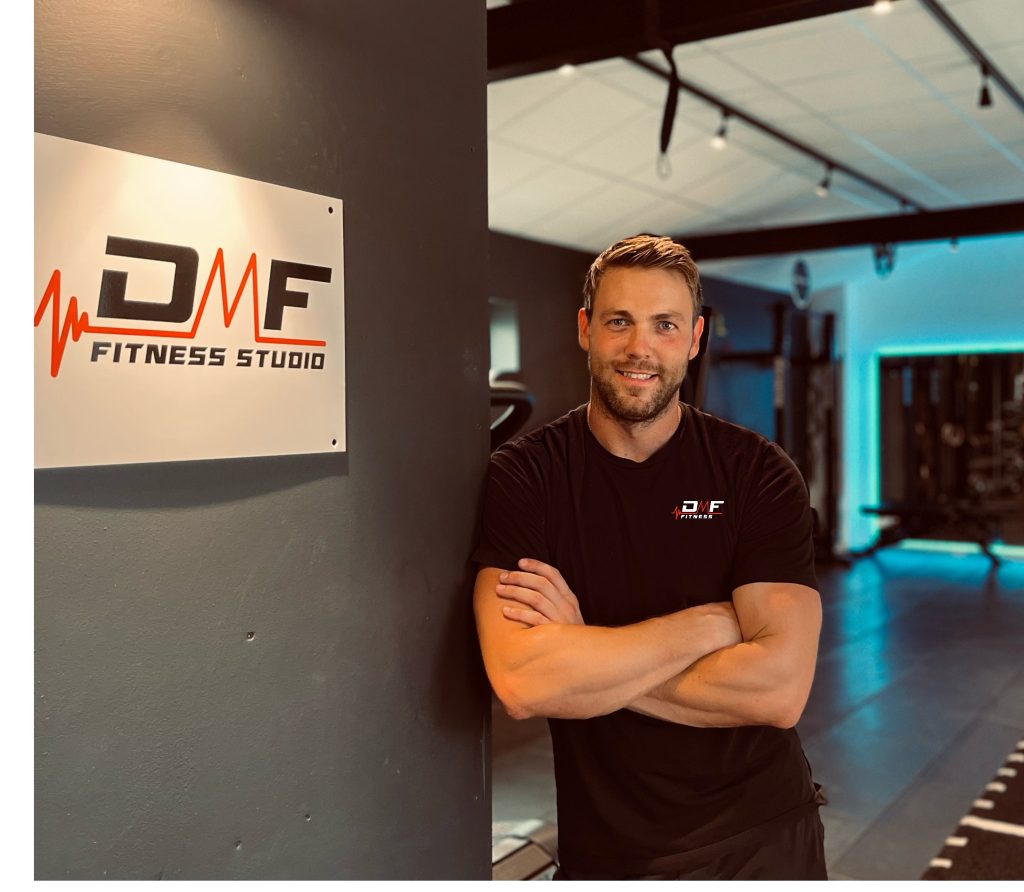 For as long as I can remember, I have always been into sports and was very active growing up.
My journey into the fitness industry started very young. As I entered my early teens, I developed a small insecurity for my body image. I was always a lot smaller than most of the kids my age growing up and I hated that. So when I discovered what weight training was and what it did for the body – that was it, I was sold!
I asked for a set of screw on dumbbells for Christmas that year and I couldn't wait to use them! That is a memory never forgotten as a 14 year old kid, I didn't have a clue what I was doing! I reckon I must have bicep curled all night, my biceps felt like they were already turning into Arnies and I was loving it! Until the next day … I worked my biceps so hard that night that I quite literally couldn't move my arms for a whole week! Walking around school like a T-rex unable to use my arms was awful. However because this "weight training thing" got a hold of me I just wanted to learn more.
My step Dad at the time was really into his gym and trained regularly. He promised to take me to his gym one day to train with the "big boy" weights as he could see my passion for training was growing. When that day finally came, wow was I in awe!? Everything I'd seen on TV and in magazines was there in front of me – ready for me to use. I was terrified but excited at the same time. Then the real training began! Every training session and every week my knowledge of training was growing, my body started to transform and I finally started to feel like I had some muscle (still small I might add but it was happening slowly)!
A good friend of mine started to see my body transform and asked me what I was doing and if he could train with me. I had my first training client and I didn't even know it.
We started to train together and I taught him everything I knew. During every session I kept feeling this immense buzz every time I taught him a new exercise. It was great and I was loving it. The day I realised I wanted to become a Personal Trainer was the day my friend turned to me and thanked me for helping him achieve his results. The feeling this gave me was incredible. I felt so proud and happy that I had inspired and developed someone else's physical fitness.
As soon as I left school I knew what I wanted, so I went straight to college to study Sport and Exercise Science in 2006. While I was at college, I was lucky enough to be offered a day a week working at a local gym in Amersham as a receptionist. I took the job and in no time I was a level 2 gym instructor, learning the ropes in a busy gym with other experienced trainers around me – perfect!
As time went on I got as much experience at this gym as I could and when I wasn't working, I'd be training in the gym practising all the exercise knowledge I had learnt. The gym became more my home than my actual home. As soon as I felt confident enough, I qualified as a level 3 personal trainer (2008) whilst working in the gym as a gym instructor. Not long after, I became a circuit's instructor and a boxercise instructor to further my skills and teach a larger group of people.
I ended up becoming the senior trainer at the gym and was the busiest Personal Trainer there! I had a huge client base and it was growing rapidly. It was a fantastic start to my career and just what I needed to learn the ropes in the industry. After a few years l there I started to develop a desire to one day have my own gym and as time went on I could feel myself wanting to move onto the next stage of my career.
I wanted to learn more and start something new and exciting within the fitness industry. I wanted to chase my dream of owning my own gym – so that is exactly what I did.
I started DMF Fitness Studios with the exact same mindset as I did back when I trained my friend, but with an even greater passion and more knowledge. I learned many things over the years but one that stuck out was that many people struggle with confidence going to public gyms so either just didn't go or stayed well within their comfort zones of sticking to the bike hidden in the corner. I hated the thought of people not being fit and healthy or achieving the best results they could because of this. So when I opened the DMF Fitness Studio, I wanted to create a facility that made each and every client feel totally comfortable and at ease training with me. I wanted a facility that had everything I needed to give people the results they wanted but most importantly for them to really enjoy the process at the same time without feeling intimidated.
And that's exactly what happened.
The DMF Fitness client base grew and kept growing. It seemed that my plan to have a private welcoming training studio worked! Clients were loving it. So much so that I ended up having to hire my first trainer to help me!
My love for training doesn't stop within the walls of my gym … I thrive off a challenge and especially fitness related challenges. When I'm not in my studio, you'll find me mountain biking, surfing, skating, go-kart racing, paddle boarding and everything in between. I am an extremely competitive person so will always throw myself at something that challenges me physically!
I also love getting my clients to try new things with me, most recently a triathlon in 2021! It's a great way to get to know my clients on a deeper level, find new ways to exercise with them and have fun doing it.
My journey within the fitness industry still continues to grow every day and I have the exact same buzz after each and every session with my clients today as I did training my friend all those years ago. I still love to learn new skills and really enjoy developing my knowledge whenever I can. The difference now is I have two amazing gyms with two fantastic trainers that share the same passion for helping people as I do!