DMF Fitness Terms and Conditions - 2021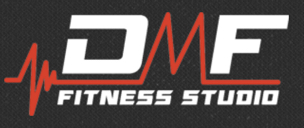 Trainer's Obligations
• The Trainer will use their skills and knowledge to design a safe programme of exercise that will take into account your lifestyle, personal goals, fitness levels and medical history.
• The Trainer will provide the coaching, supervision, advice and support that you will need to achieve your goals. Apart from the initial consultation (and the first personal training session if taken immediately afterwards) each personal training session will last 60 minutes (a "Session")
• You understand that the results of any fitness programme cannot be guaranteed. Your progress depends on your effort and co-operation in and outside of the sessions. In particular, you acknowledge that individual results may vary and no particular result is guaranteed by your Trainer.
• All client information will strictly be kept private and confidential.
Client Obligations
• It is understood between you and your Trainer that both must commit to your training programme 100% in order for you to achieve the best results.
• You are required to wear appropriate clothing and footwear.
• You are required to complete a Physical Activity Readiness Questionnaire (PARQ) form before your first personal training session.
• You understand and agree that it is your responsibility to inform the Trainer of any conditions or changes to your health, now and on going, which might affect your ability to exercise safely and with minimal risk of injury.
• If your Trainer requires further medical information from a practitioner, you must provide such details.
• You understand that there are inherent risks in participating in a programme of strenuous exercise. If you sustain or claim to sustain any injury while participating in training, you acknowledge that the Trainer is not responsible, except where the injury was caused by his/her gross negligence or intentional act.
• Your Trainer cannot be held liable in any way for undeclared or unknown medical conditions.
Cancellation and Payments
• 24 hours notice of cancellation or postponement is required for all appointments.
• Notice of less than 24 hours will incur full payment of the full session fee.
• Once purchased, your sessions are non-refundable.
• Sessions must be booked and paid for in full at the start of each month.
• Payments must be completed before the first session of the month.
• Sessions cancelled outside of 24 hours can be rescheduled depending on availability of the Trainer but cannot be guaranteed. These sessions MUST be used within the same month of booking and cannot carry over into the following month.
• Sessions cancelled by the Trainer must be delivered, if there is no availability within the same month then these sessions will be transferred into the next month as EXTRA sessions on top of your usual sessions.
• Any extra sessions carried over (cancelled by Trainer), expire at the end of the following month from when they were originally booked and paid for.
• If self-isolation is required by yourself or the Trainer, booked sessions will commence electronically.
Lateness Policy
• If the client is late, the training session cannot be extended and will end at the appointed time. If the Trainer is late, additional time will be added to the session or subsequent sessions.
Health and Safety
• Your Trainer has completed and holds a current certificate for emergency first aid at work approved by the health and safety executive.
• Your Trainer has public liability insurance cover.
• If your Trainer conducts the sessions on your premises, you are responsible for providing a safe exercise environment.
• Parking your vehicle at DMF is done so at your own risk
• Any personal possessions bought on to the DMF premises are done so at your own risk
General
• You understand that in the unlikely event of your Trainer being unable to continue your training, for any reason, you can request a full refund from your Trainer for any unfulfilled sessions.
• The Trainer has the right to change these Terms and Conditions, for example, to be able to offer new services or as required by law. The Trainer will notify you of any change. When such a change(s) is made, if dissatisfied, you can cancel this agreement once you have made any payments already due to the Trainer.
• You are responsible for keeping all your contact information and marketing preferences up to date with the Trainer. DMF operates within the UK, as such your personal information is subject to the EU General Data Protection Regulations (GDPR). The Trainer/s complies with your rights under GDPR and under no circumstances shares or sells any information with/to marketers.
• DMF acts as both a controller and processor of the information at the direction of the client.
• DMF reserves the right to disclose any information necessary to identify, contact or bring legal action against anyone who may be intentionally or unintentionally violating, causing harm/interference/injury to DMF property, rights, Governmental Agencies, etc.
• Personal information will be retained as long as your contract with DMF is live and thereafter consistent with data protection policies. If you elect to cancel services or request we no longer use your information, DMF will cease to share your information, archive and anonymise as legally and contractually allowable.
Trainer:
Print Name: Darrell Lowe
Date: 05/12/2023
Signature:

Client:
Date: 05/12/2023
Please print your name, and then add your signature using your mouse, or your finger in the large box below to authorise this contract. By electronically signing this document, you agree to the terms established above. After the document is signed, you can proceed to print it.

Print Name