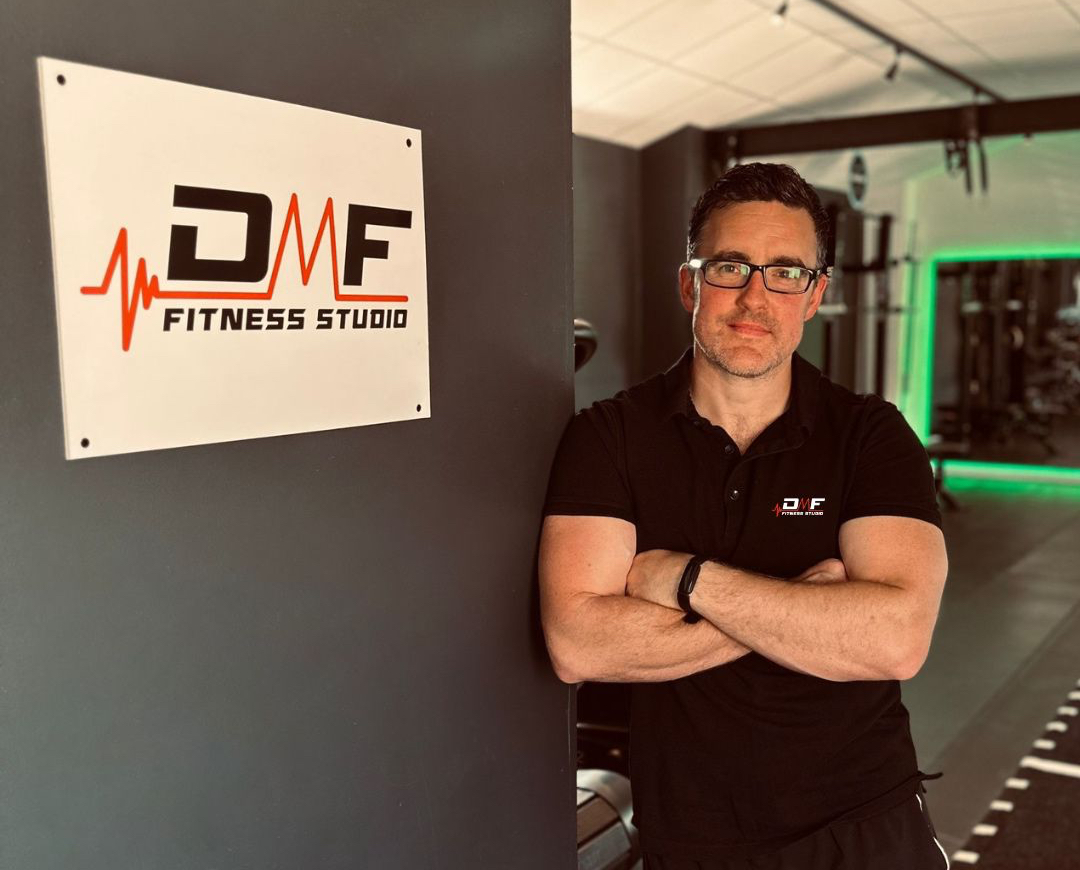 My love of training goes back to my youth. Action movies (Predator with Arnold Schwarzenegger is still one of my all-time favourites) and comic books began my interest in having muscles and being stronger.
But whether it was bodyweight exercises in my bedroom to prepare for my martial arts classes or a ridiculous jump programme with my friends to try and get us to dunk a basketball, I have always had an interest in some kind of performance improvement.
At age 12 my neighbour gave me an old dumbbell set and I don't remember a time after that where I wasn't trying to lift weights of some kind throughout my teenage years. I got a part-time job at a local gym at age 16 and would go on to work as a Personal Trainer in several gyms after I left school, during my degree studies at university and beyond.
I eventually turned this passion into a dream job, working in the sport and fitness industry for over 20 years and am privileged to have spent around half of that time in professional sports. The highlight of those years was in elite rugby at Northampton Saints RFC!
As well as a focus on the development of strength, power and endurance capabilities for rugby, the role also gave me a vast amount of experience in the rehabilitation of a wide array of injuries and the development of young players. I also spent time working in football with Leicester City FC Academy and with the English Institute of Sport (EIS) on a variety of sports programmes including the GB Rowing and Hockey teams.
In search of a better work life balance when my son was born, I decided to use my experience and knowledge to help people manage and achieve their health and fitness goals around their busy working and/or family lifestyles in the same way I do. It is my belief that everybody should be able to benefit from the same science and training principles that drive elite sporting performance, in the development of their own fitness and wellbeing goals. It is simply a case of viewing your lifestyle and activity schedule as the performance outcome you are preparing for and working from there to make the most optimal choices to do so.
For me, consistency is key to creating lasting health habits that adapt and adjust to real world, ever-changing lives. I am highly passionate about the health and performance benefits of resistance strength training. I love to try help people figure out how they can use resistance training to optimise or achieve their fitness and health goals or integrate it into their current fitness plans.
The last few things to know about me are, firstly, I practice what I preach! As I alluded to above, I am a working parent (with two children now) and I work hard to fit my training goals around my family and working life. This is not easy and it takes a little effort, but the most important thing is being consistent in any small way I can. Sometimes this means less training in any given week than I would like, but if I must, I focus only on what training tasks are essential to drive my performance goals and then I fit the extra work in on the weeks when I can do more with more time.
Lastly, I love competing in Powerlifting and Olympic Weightlifting and do so at a regional level. Competing in these sports was a promise I made to myself after finally overcoming years of back pain in my late 20s to my mid-30s. I am not genetically gifted as a strength athlete and have never found it easy to be super lean and muscular. But what I do have, I have gained through hard work and experience while managing a normal, busy family and working lifestyle. I want to share this knowledge and these principles with others to achieve their own personal health and fitness goals.
So, if you're interested in doing this too, I look forward to meeting you soon!